a Man of many talents and gifts
meet joe cyr, and learn more about his books and creative works available here

joe continues to volunteer and teach high school mathematics.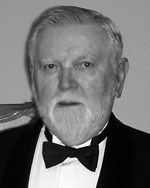 His Children's stories to date are "Shawn the Hopping Christmas Tree", "An Angel Named Etoile", "The Straw Girl", "Tillie The Ticklish Horse", "The Little Crayon That Wasn't The Brightest In The Box", "When I Grow Up I Want To Be", and "Shadi, The Shadow That Wanted To Be Free". His Poetry book for adults is entitled "Eddies & Vortices In A More Dimensioned World".
In addition, Joe writes lyrics for songs. A copy of "Jewett City Polka" was sent to a radio station in Jewett City, Connecticut. Joe was recently surprised with a telephone call from the station, and a live on-air interview about the song. He was told folks in that area are anxious to own a copy of the song! And so Joe has produced a CD, with the help of the late Ron Berringer, Mindy Simmons, Howlin Bob Fieberts, and Eddie Kinder from Blue Rock Bakery Studios. Joe now has enough tunes written for a new CD, a project in the works and coming soon!
For over 15 years, Joe has been working on the lyrics for a children's musical he has written, entitled "TREES!". It's a heartwarming story of a tree that stows away from Canada to Paris with a shipment of Canadian Christmas trees, and falls in love!
Joe Cyr lives in Sarasota, Florida. He continues to write music and poetry and children's books. He has been named Florida's Senior Poet Laureate. He reads regularly at the Selby Library poetry readings.
His latest collaboration: the combined efforts of Plainfield (Connecticut) High School history teacher Russel Hart, student Raven Cantwell, and Joe produced "The Plainfield Polka".