Man of many talents and gifts
now you can order
joe's cd's - the jewett city polka!

available now, you can buy it with paypalfor just $12.99!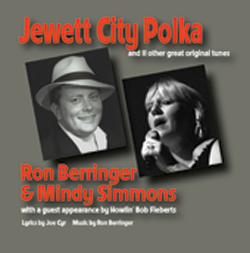 This is your opportunity to own a great CD, featuring 11 songs including the Jewett City Polka, all original music with the lyrics by Joe Cyr and music written by the late Ron Berringer. The songs are sung by Ron along with Mindy Simmons, and Howlin' Bob Fieberts joins in on one of the tunes. The songs include "Jewett City Polka", "Don't Fall Too Far", featuring Mindy Simmons and Howlin' Bob Fieberts; "Common Sense Blues" with Ron Berringer; as well as "Gold & Silver Blues", "Responsibility", "Jewett City March", "Take A Number", "My Soul Is Higher Soarin'", "Trees!", "Paris Indeed", "Love Swirls Around", and a duet with Ron and Mindy entitled "Happiness Is Love's Reward".